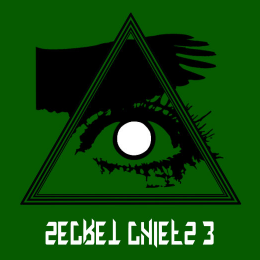 It's the hugest honor to be invited to tour with Dead Cross (with Patton and Lombardo, and Michael Crain & Justin Pearson of Retox / the Locust). I just heard the new record a few months back, and I can say without hesitation how exciting, and rare, it is to hear hybrid hardcore done with the kind of conviction, intensity, finesse and mania you hear in this band. Instant fan here. Truth told, Secret Chiefs 3 had no plans of touring in 2017. But when the invite to tour with THIS band came there was no way of declining it. NO WAY.
So we hastened forth! In keeping with the long-established SC3 tradition of musical shapeshifting, concert-goers will hear an SC3 incarnation deliberately calibrated a bit more towards the heaviness.
First thing to mention on that, we're bringing aboard bassist Joe Lester (Intronaut), whose excellent ear for SC3's non-Western tunings and general monstrousness at the foundation of the sonic pyramid makes him the perfect addition to SC3's ever revolving-and-evolving lineup.
A second cog in the "Lean, Mean, Green, SC3 Machine" is the pairing of Joe with (the return of) SC3's most ferocious drummer, Pej Mon (Girth, Ghoul). Long-time fans will remember him from the tours that debuted heavier Ishraqiyun songs like "Brazen Serpent," and you can hear him on the recently-released track "Bereshith."
Thirdly, Mimicry collaborator (Atomic Ape, OTC, Estradasphere) and long-time SC3 multi-talent, Jason Schimmel joins the SC3 touring fracas again, armed this time with not just a Bouzoki and Telecaster, but also a brand new SC3-tuning diatonic guitar.

The instrument's builder, Sacha Dunable (also of Intronaut) has generously donated this prototype instrument, whose non-standard-tuning harmonic arrangement is modeled upon my (Spruance) "Junkyard" 9-string guitar. The "Junkyard" (literally that) was built for me in 1998 by the deceased unsung genius, Richard Levy, who was working off of an experimental design of mine, using wood found around some garbage heaps in Hunters Point SF. Sacha has drafted a totally new design to make an instrument that is truly unto itself. To say the very least his attention to tonal details has brought considerable new power to the SC3 arsenal! And this is only the beginning. With an adventurous and extremely skilled instrumental craftsman like Sacha working with SC3, it seems like even the sky won't pose much of a limitation on what's possible…
Finally, Matt Lebofsky and myself will return to round out this SC3 lineup with "the usual" masses of supra-sensory sound... and then, when the dust settles... DEAD CROSS. You won't want to miss this one!!!!!!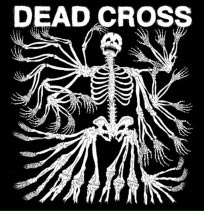 Shows with both bands:
Aug 11 – Las Vegas NV @ Brooklyn Bowl
Aug 14 – Dallas, TX @ Gas Monkey Bar & Grill
Aug 15 – Houston TX @ Warehouse Live
Aug 16 – Austin TX @ Emo's
Aug 19 – San Diego CA @ The Observatory North Park
Aug 21 – Los Angeles CA @ El Rey Theatre
Aug 23 – Berkeley CA @ The UC Theatre
Aug 25 – Vancouver BC @ Vogue Theatre
Aug 26 – Seattle WA @ The Showbox
Aug 27 – Portland OR @ Wonder Ballroom
Aug 29 –  Sacramento CA @ Ace of Spades
Sep 08 – Baltimore MD @ Baltimore Soundstage
Sep 10 – Philadelphia PA @ Union Transfer
Sep 11 – Boston MA @ Royale
Sep 12 – New York NY @ Gramercy Theatre
Sep 13 – Brooklyn NY @ Warsaw
Sep 15 – Detroit MI @ St. Andrew's Hall
Sep 17 – Milwaukee WI @ Turner Hall Ballroom
Sep 19 – Minneapolis MN @ First Avenue
Sep 20 – Lawrence KS @ Liberty Hall
Sep 23 – Denver CO @ Ogden Theatre

Bonus: While they're on the road,
SC3 headlines these shows (without Dead Cross):
Sep 9 – Jersey City NJ @ Monty Hall
Sep 14 – Toronto ON @ Longboat Hall
Sep 22 – Fort Collins CO @ Downtown Artery (JUST ADDED)
Sep 24 – Omaha NE @ Reverb Lounge
Sep 26 – Chicago IL @ Beat Kitchen
Sep 28 – Sainte-Thérèse, QC @ Bar Le Cha Cha (JUST ADDED)
Sep 29 – Brooklyn NY @ Saint Vitus (JUST ADDED)