prev review | next review | index
White Noise — An Electric Storm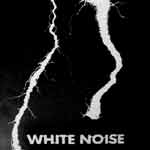 From the back of the "re-issue":
"Welcome to the world of the frequency shifter, signal generator and azimuth coordinator. A world that existed before the dawn of the synthesizer, when a 'sample' was a length of recording tape deliberately and skillfully spliced in place. The 1968 White Noise: An Electric Storm LP became the holy grail amongst collectors of 'Science Dimension' music, a staple ingredient for lovers of cosmic electronic space rock."
Sort of like if Delerium in Hi-Fi had been done a decade later by Rod Argent and then remixed by Nurse With Wound... or something. This really is one of the greatest things on earth. The caption above makes it sound more scientifically-minded than it actually is sound-wise, though one can only speculate on the processes involved ... honestly it's rather intimidating to contemplate. But the songs are amazingly good. Really REALLY catchy bubblegum psychedelia immersed in Perrey & Kingsley fluids. Since this is from back when people used to know how to write music, there is some really nice detail in the "inside" parts and voice leading that carries the music through the electronic maelstrom, so even those impatient with sound-collage type music will have no problem enjoying most of this one. And then the wowie-zowie vibe gives way to some freak sessions that literally conquer all such related Revolution #9/Pink Floyd '60s explorations with horrific intensity. This is the friggin' greatest.
Can't believe it hasn't been widely re-issued.